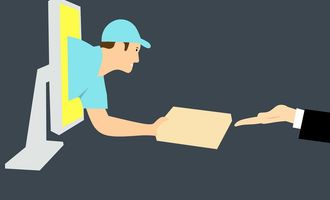 Shopify Announces Huge Layoff, Shares Sink 16%

Daniela Kirova
Canadian company Shopify announced plans to lay off as many as 1,000 workers, which is around a tenth of its global workforce. Its shares lost over 16% after the announcement, CNBC wrote.
Shopify CEO Tobi Lutke admitted his estimate of the length of the COVID-powered e-commerce boom had been wrong. The online sales tool company is facing a major pullback in online spending. According to a filing, they had over 10,000 employees at the end of last year.
Most cuts are in recruiting and support
While the layoffs will impact all of the divisions, most will be in support, recruiting, and sales. Lutke added that the company was doing away with "overcomplicated and duplicate roles, as well as some roles that were a convenience, but were too distant from building products."
A layoff trend in tech
Shopify is far from the only company in the tech industry to be laying off staff. Meta and Google parent Alphabet announced they'd decelerate the hiring pace earlier this month. Coinbase and Netflix also announced layoffs, froze hires, and withdrew job offers.
Shopify was a major beneficiary of COVID
Shopify makes tools to sell products online and was one of the biggest winners in the pandemic-driven e-commerce boom. Many companies in e-commerce began worrying about being unable to sustain the rapid growth as brick-and-mortar stores reopened and buyers resumed their pre-COVID shopping habits.
Lutke believed the rising mix of online spending over traditional shopping would "permanently leap ahead by five or even ten years." Shopify doubled the number of its staff as part of the plan to support a sustained shift to e-commerce. Lutke said:
It's now clear that the bet didn't pay off. The mix has now gone back to about where pre-Covid data would have suggested it should be at this point. Still growing steadily, but it wasn't a meaningful five-year leap ahead.
The company predicted revenue growth would be lower in H1/2022 in its most recent earnings report. The reason is related to difficult pandemic-era comparisons.