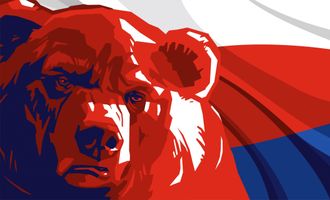 Analysts Confirm Recession in Europe After Russia Cuts Gas Again

Daniela Kirova
Gazprom announced another cut of gas supply through the Nord Stream 1 pipeline on Monday, which Europe took with shock and condemnation, world media reported.
Ukraine's President Volodymyr Zelenskyy compared the move to a "gas war" with Europe, while Germany's Economy Minister Robert Habeck called the explanation that maintenance was the reason to cut supplies a "farce."
Germany is especially concerned
The biggest European economy and traditional driver of growth has a particular cause for concern. It's heading in the direction of recession and largely reliant on Russian gas.
Habeck said that in a low supply scenario, the country would reduce gas for industries before private homes, hospitals, or other critical facilities.
Gas is a weapon for Russia
Europe previously got around half of its annual supplies from Russia. US natural gas and other alternatives cannot replace Russian hydrocarbons quickly enough.
Soaring natural gas and electricity prices will render Germany less competitive industrially. S&P Global warned the war in Ukraine would continue throughout 2022, deflating business and consumer confidence across Europe.
The analysts predicted real GDP growth in the euro zone would drop from 5.4% last year to 2.5% this year and 1.2% in 2023. It will start to increase again in 2024.
EU in tentative agreement to ration gas
On Tuesday, EU governments agreed to ration natural gas this winter in an effort to protect themselves from more cuts by Russia. EU energy ministers approved a draft law to reduce gas demand by 15% starting this fall.
EU members dissent on gas rations, however, and it's not clear whether the bloc will be able to achieve gas savings.
"Clear-cut" possibility of recession in Europe
In a note on Tuesday, Citi strategists and economists said the possibility of a recession in Europe was "clear-cut." They wrote:
As plans for energy rationing for winter get agreed upon, we expect that tighter financial conditions in Europe will induce a much worse reaction in the real economy, given the stance in savings, household leverage and corporate balance sheets. Winter is knocking on Europe's door.
Could Russia cut gas off for good?
Citi's strategists believe that Germany might make it through winter with the pipeline flowing at 40% capacity. At 20% capacity, rationing would need to be "notable." Russia could cut gas exports completely, which would be a "delicate" political move.
At any rate, the potential 15% reduction throughout the EU might be difficult to enforce in practice.