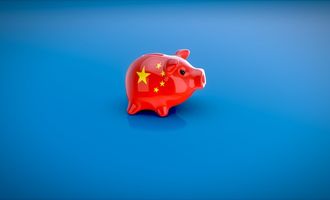 China to Miss Economic Growth Target

Daniela Kirova
China has indicated it might miss its yearly economic growth target. This is largely due to renewed Covid restrictions, BBC reported.
Yesterday, the ruling party stated it intended to sustain growth within "a reasonable range", but made no mention of the 5.5% official growth target set earlier.
China continues to pursue zero-Covid policy
China continues to pursue a zero-Covid policy, which has enforced lockdowns on many major cities. The Politburo, the Chinese Communist Party's supreme authority, chaired by President Xi Jinping, said leaders would "strive to achieve the best results possible" at their latest meeting.
It also summoned stronger provinces to make an effort to meet their growth targets as a way to make up for those more severely impacted.
Chief economist at ING Bank for China, Iris Pang, told the Wall Street Journal that the 5.5% growth target was no longer a must for the country. In a note shared with the BBC, Nomura analysts Ting Lu, Jing Wang and Harrington Zhang wrote:
Beijing requested that provinces which are relatively well-positioned should strive to achieve economic and social targets for this year. We think Beijing is suggesting that GDP growth targets for provinces with less favorable conditions, especially for those that were hard hit by the Omicron variant and lockdowns, could be more flexible.
Economy contracts sharply
Earlier in July, China reported the economy had shrunk sharply in the second quarter of this year. Shanghai and other major cities were in partial or full lockdown during this period.
Real estate market woes
Real estate property sales have been down 11 months in a row, a far cry from the country's once-booming market. A number of Chinese developers have stopped building properties even though they have already been sold due to cash flow concerns. Homebuyers reacted by threatening to stop paying their mortgages.
Two years ago, China decided to scrap its GDP targets over pandemic-related concerns.