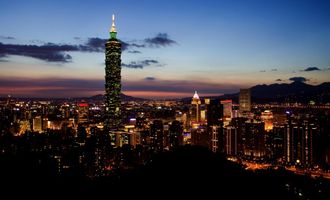 Taiwan is More Reliant on China Than on US for Trade

Daniela Kirova
This week, Taiwan came under economic and military pressure from China after allowing the visit of Nancy Pelosi, who was the highest-ranking US government official to visit the self-ruled island in a quarter of a century, CNBC wrote. China believes Taiwan is part of its territory and finds it has no right to maintain foreign relations.
The US maintains unofficial relations with the island and recognizes Beijing as the sole legal government of China.
Huge economic ties with China and Hong Kong
Taiwan has such huge economic and business ties with mainland China and Hong Kong that they're its biggest trading partner by far. Taiwan Semiconductor Manufacturing Co. (TSMC), the biggest microchip producer in the world, runs factories in mainland China.
China and Hong Kong comprised more than 40% of Taiwan's exports last year compared to just 15% to the US, official Taiwan data show. The island exported goods worth just under $189 billion to China and Hong Kong last year, over half of which were electronic parts.
The island's exports to the US were less than those to Southeast Asia: $65.7 billion vs $70.25 billion.
In terms of imports, China and Hong Kong rank at the top again. 22% of Taiwan's imports were from the region vs. just 10% from the US. Southeast Asia, Europe, and Japan all ranked ahead of the US.
Increasing trade with the mainland
Taiwan has been buying more and more products from mainland China and vice versa in recent years. The island's imports from China grew by 87% over the last five years compared to 44% growth in US imports. Over this same period, Taiwan's exports to mainland China rose by 71%. However, exports to the US almost doubled.
The US buys mainly vehicles, electrical machinery, iron, plastics, and steel products from Taiwan according to official reports. Foxconn, an Apple supplier, and other Taiwan-based companies run factories in mainland China.