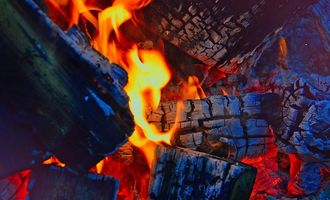 China Coal Imports Rise by a Quarter, Record Volumes from Russia

Daniela Kirova
In July, China's coal imports increased by almost a quarter from the previous month, reaching nearly peak levels for the year. Power generators have increased purchases to ensure adequate supply for peak summer electric power demand, CNBC wrote.
Import still down by more than a fifth since 2021  
According to data of the General Administration of Customs issued August 7, the fuel imported totaled 23.52 million tons in July, up from below 19 million in June, but still over 20% lower than the same month y/y.
So far this year, China has imported 138.52 million tons, down 18% y/y.
Daily consumption on the coast is 2.2m
In the main coastal regions, daily coal consumption was around 2.2 million tons at the end of July, similar to last year, data of Shanghai Shipping Exchange indicate. Use of air conditioning increased nationwide as temperatures spiked.
Govt wants to avoid rationing
The Chinese government is adamant to avoid power rationing this year. It has urged power generators using coal to enhance stocks. They supply more than half of China's electricity.
Record import volumes from Russia
Refinitiv data cited by CNBC show China's coal imports from Russia on sea reached a record high of 7.38 million tons last month.
As temperatures drop, analysts expect coal demand to start easing. Industrial activity remains lethargic due to pandemic restrictions.