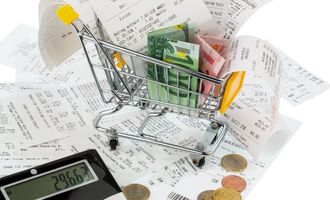 UK Economy Contracts in Q2

Daniela Kirova
The UK economy shrunk in the second quarter of this year as the cost of living began to bite, CNBC wrote.
On Thursday, the Office for National Statistics (ONS) published official figures, showing that the gross domestic product (GDP) contracted by 0.1% compared to the first quarter y/y, which was still lower than the 0.3% contraction expected by experts.
Bank of England warns of recession
Last week, the Bank of England issued a warning that the UK economy would enter its most prolonged recession in the fourth quarter of the year since the global financial crisis. Inflation is expected to exceed 13% in October.
According to monthly estimates, the GDP dropped 0.6% in June. The forecast had been 1.3%. Hussain Mehdi, expert with HSBC Asset Management, commented:
UK growth is stagnating as the economy faces challenges from a severe real income squeeze amid elevated inflation and higher interest rates. In this backdrop, it will be difficult to dodge recession, especially with upside risks to energy prices heading into the winter.
However, HSBC expects large-cap UK equities to keep outperforming in 2022 despite the macroeconomic headwinds. This will be due to "exposure to commodity, value and defensive names."
Contraction driven by service output drop  
According to the ONS, service output drop was the main reason for the contraction. The biggest decline came from health and social services, reflecting a drop in Covid-19 activities. The ONS pointed out a 0.2% decline in household consumption in Q2, compensated by a positive contribution from net trade.