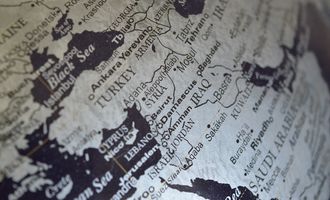 US Disputes Waning Influence in Middle East

Daniela Kirova
On Friday, US President Joe Biden's administration denied the upcoming visit by Chinese President Xi Jinping to Saudi Arabia indicated the US's waning influence in the Middle East.
US is not going anywhere
Tim Lenderking, US special envoy for Yemen, told CNBC diplomatic visits by other global powers were anticipated, but this didn't mean the US was going anywhere. He said:
The major message that the president brought to the region is that the United States is not going anywhere. America can be counted on to remain in the neighborhood as a support for the countries and their security. That is an American priority.
Xi to be met with pomp and fanfare
On Thursday, reports emerged that the Chinese president would come to Saudi Arabia to meet with Crown Prince Mohammed bin Salman next week. This is Xi's first official foreign visit in two years. China and Saudi Arabia aim to consolidate ties.
Xi will be met with fanfare and pomp, much like former US President Donald Trump was when he visited the Middle Eastern country in 2017. In contrast, Biden's visit was lackluster and failed to achieve much according to critics. Still, Lenderking insists the US's presence remains "vital."
Yemen remains key US focus
Yemen remains a key US focus. The country has been torn apart by civil war. The special envoy said advances in the direction of conflict resolution was a major accomplishment for Biden during his last visit. Part of this was convincing Saudi Arabia to fortify a UN-mediated truce and holding talks to end the war.
China and Russia cooperation welcomed
Lenderking added that cooperation with Russia and China would be welcome in the Yemen crisis. He said:
I think that's an important element where we can find commonality between us – China, Russia, the United States – working together on a political solution to the Yemen conflict.
Nuclear risk
On a final note, Lenderking said that Iran could play a useful role in conflict resolution. The US and Iran have a history of unstable relations. The prospect comes against the backdrop of US-Iran negotiations to revive a 2015 nuclear deal. Lenderking said he hoped the world wouldn't see nuclear weapons in Iran and other Middle Eastern countries.