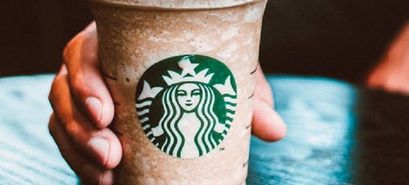 Kraft, Starbucks, Mondelez' Bet on Premium Products Pays Off Despite Inflation

Daniela Kirova
"Elevated" spreads and sauces and personalized coffees are only two examples of how companies like Starbucks and Kraft Heinz are wagering on premium products to the delight of consumers.
Trading down to premium
This seems perplexing at first. Consumers are experiencing the biggest inflation in decades, but the food giants are focusing on their pricier offerings at the same time.
KPMG's UK Head of Retail Paul Martin told CNBC:
Whilst it's true that some consumers are having to increasingly turn to value products and watch every penny, it is also the case that other consumers are…trading down to premium products. For example, swapping meals out for premium meals in. Whilst this group will also look to save money via the value essentials, they won't be filling the basket solely with them.
It's worth the money
Starbucks' quarterly sales and customer counts beat analysts' expectations. These results seem to show that not all consumers are cutting spending or trading down despite the rising cost of living.
Kraft Heinz is also betting on the luxury market. It launched a collection of "chef-inspired" condiments in July called HEINZ 57. The company stated they were "designed to add magic to the culinary experience."
At the same time, Kraft raised prices by over 12% in response to higher ingredient, labor, and transportation costs amid soaring inflation. Kraft US president Carlos Abrams-Rivera said:
One focus is how do we optimize formulas to bring in cheaper ingredients and how do we customize our products to the different consumers so they can access different products at different price points.
Mondelez is going down the same road
Mondelez is taking the same lucrative avenue. In June, the company announced an agreement to acquire Clif Bar & Company, an organic-focused firm. Mondelez described all of last year's acquisitions —Lion/Gemstone Topco, Hu Master Holdings, and Gourmet Food Holdings — as "premium" in its Q2 earnings report.
Some remain reliant on cheaper products
Companies are also sensitive to the unsurprising fact that some consumers continue to rely on cheaper products. For instance, McDonald's attributed some of its earnings growth in the second quarter of 2022 in the US to its more affordable products.