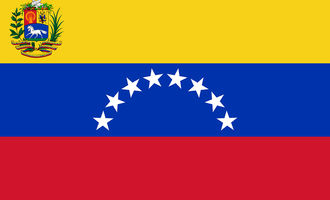 Venezuela Inflation Drops 4% Month-on-Month

Daniela Kirova
The inflation in the country with the biggest oil reserves in the world dropped from 11.4% in June to 7.5% in July, data released on Monday by the national bank show, Reuters reported.
In June, inflation raised concern, topping double digits after nine months below 10%. President Nicolas Maduro's administration was prompted to enforce policies to limit soaring prices.
Increasing foreign currency supply
The government's strategy relied on stabilizing the exchange rate by increasing foreign currency supply in local banks, increasing taxes, reducing public spending, and limiting credit growth according to analysts.
Highest inflation in the world
According to calculations by Reuters based on Venezuela central bank data, inflation was at the worrying 137% year-on-year in July. This was the highest rate in the world in that period. In July, the South American country's inflation was just under 50% year-to-date, according to the central bank.
Soaring costs
Culture and leisure prices increased by almost 11% month-on-month in July. Education service prices rose 12%. Soaring prices and Venezuela's de facto dollarization have broadened the wage gap between public and private sector employees. The minimum salary in the country is equivalent to around $20 a month.