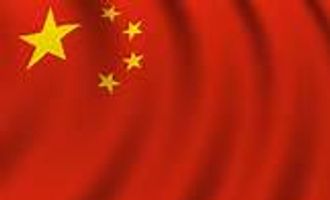 Covid, Property, and Foreign Policy are Sinking China's Economy

Daniela Kirova
As more and more Chinese complain about economic hardship, Chinese Prime Minister Li Keqiang tried to send some positive energy. During a visit of Yantian Port, he said:
China's opening will continue. The Yellow river and the Yangtze river will not flow backward. The waters of Yantian Port will also flow incessantly, and not only will continue to maintain your advantages, but also expand your advantages.
Pandemic rules shut the port last year
Last year, pandemic rules shut Yantian, postponing deliveries over Christmas. Similar rules forced vessels to wait to enter this spring, the Guardian wrote. The government's zero-Covid insistence has caused a great deal of trouble and uncertainty for the floundering economy and the people.
Three big headaches
According to market analyst Hong Hao, Beijing policymakers have three big headaches: real estate, Covid, and troubled relations with major western economies. These challenges are very likely to cause China to miss its economic growth target this year, which Li set at around 5.5% in March.
Employment and price stability become top priorities
In July, the unemployment rate among young people reached almost 20%, a record according to the Bureau of Statistics of China. A government meeting presided over by Xi Jinping decided China should focus on stabilizing employment and prices, omitting any mention of the GPD.
Any change could result in major disruption, and Beijing is facing a real policy challenge. Nancy Qian, an economics professor at Northwestern University in Chicago, believes China's growth has reached its limits. She said:
One cannot reduce unemployment without creating new jobs. But how can there be new jobs if existing firms don't make more money? And many firms, like the real-estate firms and construction industry in trouble today, have been doing much worse than we thought.
Real estate woes
Hundreds of homebuyers nationwide are joining forces to put an end to mortgage payments for properties developers left unfinished. The government sensed a social crisis in the making and introduced quick measures to support the real estate sector and smooth out the tensions. The property sector comprises a quarter of the domestic economy.
The international dimension of economic strife  
China's economic issues have a foreign policy dimension. The former "global factory" is waging geopolitical battles on a number of strong western markets. Tony Danker, director-general of the Confederation of British Industry, has said UK companies were reconsidering their operations as they expect the country to decouple from China.