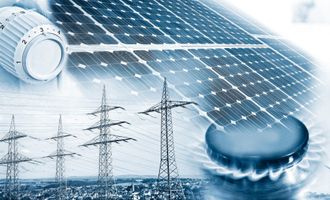 Brits to Stop Working From Home as Heating Costs Rise

Daniela Kirova
The alternative scenarios of working in the bitter cold or paying huge heating bills have put Brits between a rock and a hard place, potentially pushing many to go back into the office, CNBC wrote.
According to a study on 2,000 people by MoneySuperMarket, a price comparison platform, almost a quarter of 18-to-24 year olds plan to work from the office more often. For the whole group, this figure was 14% (280).
Annual energy price cap hiked upward of £3,500  
The UK's annual energy price cap will rise to more than £3,500 (over $4,000) this year. NPOs are urging the government to take urgent action to solve the problem.
Between April 28 and May 8, around 14% of working adults in the country worked from home, data of the Office for National Statistics show. That figure could change as bills soar, though.
Arguments against traveling to work
Typically, people who travel to work by train pay £136 a week. The average weekly cost to go by car is £80, according to 2021 data from Confused.com. There are other costs associated with working in the office too.
People could save a lot of money by working from home. Many continued to work from home after office buildings reopened due to improved productivity and work-life balance. Those advantages might outweigh the additional heating costs now.  
Challenges for parents
The soaring cost of living impacts working parents' set-up more and more, said Mandy Garner, an editor at the online platform WM People, which promotes diversity and best practices in the workplace. She told CNBC in an interview:
Our annual survey which we are just [analyzing] shows that while working from home is definitely something many still want, pay has now become the most important thing for many parents with many in debt, but there are other concerns. For instance, childcare availability is a rising issue for many and some wraparound care and particularly childcare for special needs kids is not back to normal.
According to a statement to CNBC, the UK Department for Business, Energy and Industrial Strategy commented:
We know the pressures people are facing with rising costs, which is why we have continually taken action to help households by phasing in £37 billion worth of support. We are giving a £400 discount on energy bills this winter and eight million of the most vulnerable households will see £1,200 extra support.