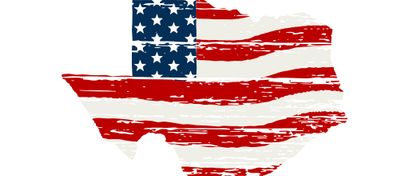 Texas to Ban BlackRock, Credit Suisse

Daniela Kirova
Texas might ban BlackRock, the world's biggest asset manager, and a number of European companies on accusations of boycotting the energy industry. On Wednesday, Texas Comptroller Glenn Hegar concluded the companies were violating a new law, CNN wrote.
Protection of Texas oil and gas
Last year, Texas passed a law in protection of its gas and oil sectors, and the Comptroller was required to make a list of violators of that law. Under it, the state will stop doing business with the companies listed or provide an explanation if it chooses to continue the relationships.
Among the potentially barred firms are BNP Paribas SA, Credit Suisse Group, Schroders PLC, and UBS Group AG. Credit Suisse objects to being on the list. A spokesperson commented:
Credit Suisse is not boycotting the energy sector as the bank has ongoing partnerships and strong client relationships in it.  
In a similar vein, a UBS spokesperson said:
We provided their office with extensive information on our policies and practices, demonstrating that UBS does not boycott energy companies even under a broad interpretation of Texas law.
Texas' biggest public retirement fund, the $200 billion Teacher Retirement System, and other public organizations have about a month to report what funds they have with the financial firms listed.
Aggressive anti-ESG campaign
Wall Street has been waiting for Hegar to publish the list as an indication of how aggressive Republican government officials will be in their campaign against corporate policies on environmental, social and governance (ESG) issues, which they claim inflict damage on legitimate businesses.
Despite the bear markets this year, investors have kept putting money into ESG-oriented funds. All the companies on the list were screened on whether they had set destructive emission-reduction goals for portfolio companies, their pledges to investor groups trying to cut emissions, such as the Climate Action 100+, and other criteria.
The 10 listed companies are boycotting the oil and gas industry per the research and documentation that we've found. It's as simple as that.
Doubts raised
While the European financial firms and BlackRock have expressed concern about how climate change could affect the finances of portfolio companies, they still hold stocks in fossil fuel. They also claim that their clients share their ESG concerns.
Notable omissions
Big US corporations like Wells Fargo & Co., JPMorgan Chase & Co, and others are notably absent from Hegar's list. Most leading investors lobbied extensively to be excluded from it.