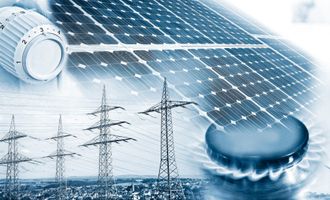 Energy Minister With Gloomy Prediction for Winter in Europe

Daniela Kirova
The next 5-10 winters in Europe will be "terrible" if the EU doesn't set a price cap on gas, warned Belgian Energy Minister Tinne Van der Straeten. She insisted Europe act at the source to freeze gas prices in a tweet, cited by CNBC. According to her, a price cap could help cut energy bills by as much as 770 euros.
Growing calls to combat energy costs
The minister's warning comes against the backdrop of growing calls for the EU to start dealing with soaring energy bills for businesses and households. Since Russia invaded Ukraine, gas prices have soared to record highs. The invasion led to an unprecedented level of sanctions against Russia, which in turn hiked electricity prices.
Urgent reform needed
As gas is a key electricity generation source, the connection between electricity prices and gas costs needs urgent reform, the minister said. She warned:
The European energy market is failing and urgently needs reform. This is no longer tenable for many families and companies. Electricity is produced as cheaply as last year but sold at record prices. By reforming, we are tackling exuberant excess profits.
At the moment, governments across Europe are rushing to stock up on gas supplies in underground storage facilities so homes will have enough fuel to stay warm in the months to come.
Russian gas supply declined sharply
Russia was the source of around 40% of the EU's gas last year. Since the war started, the country reduced its gas flow to Europe dramatically. This tendency has become especially pronounced in recent weeks. Russia cites faulty and delayed equipment as the reason.
A political move?
Germany begs to differ. The German government believes this move is a political maneuver aimed at instilling uncertainty across the EU and hiking energy prices as the war in Ukraine rages on.
Austrian Chancellor Karl Nehammer also demanded an energy price cap throughout the EU. He was cited by Reuters as calling for an end to the "madness on energy markets":
That can only happen through a European solution. This market will not regulate itself in its current form. I call on all the EU 27 [member states] to stand together to stop this price explosion immediately.