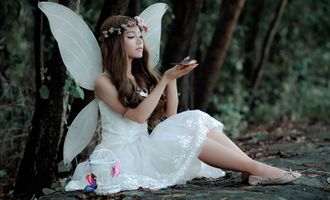 Companies Embrace Beauty Industry on Demand Surge

Daniela Kirova
Despite record inflation, Americans' demand for beauty products is stronger than ever, showing spending on looks is far from over. Companies have embraced the industry as a result, with more and more trying to grab a piece of the pie, FOX News wrote.
Strong results
Companies like Ulta Beauty showed strong results in the most recent quarter. Ulta recorded just under 17% year-over-year growth in net sales, coming to the impressive total of $2.3 billion. Yet, this pales compared to cosmetic brand e.l.f. Beauty, which reported 26% sales growth to $122.6 million.
No change in consumer activity
In groceries and other retail categories, consumers are changing brands to accommodate their shrinking budgets. In the beauty industry, many companies claim there has been no change in consumer activity.
One such claim comes from Ulta CEO Dave Kimbell, who commented the company had not noticed consumers trading down. He said:
We're seeing strong growth across all aspects of our business. Every category performed in double digits, strength across channels, stores, e-comm services. And, as we look at income levels of our guests, we're seeing healthy growth at all income levels. So no real signs or signals of trade down within the marketplace yet.
Stiff competition
As more firms enter the industry or expand their product ranges, competition is getting stiffer. Pharmacy giant CVS Health announced the launch of skin care hubs inside three of its locations in July this year. They are part of a pilot initiative to make innovative prestige brands part of mainstream beauty retail. Its onsite BeautyIRL shops have been extremely successful.
Candidates from all niches
Last month, it was reported that food retailer Thrive Market had also entered the beauty space. Thrive's primary activity is selling natural foods online, but they launched a full line of private label beauty products under the brand f.a.e. These include budget-friendly skincare, haircare, and body care products.
In a press release, the organic food retailer stated that their foray into beauty with the introduction of f.a.e. was an investment in their goal to make a healthy lifestyle universally accessible and affordable.