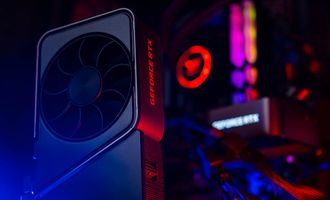 AMD and Nvidia Ordered to Stop Selling to China

Daniela Kirova
The US government ordered AMD and Nvidia, America's top chipmakers, to stop selling technology that can be used for AI to China, CNN reported.
On Wednesday, the companies announced the US government had told them to stop exporting specific high-performance chips to the Asian country.
Risk of military use
Nvidia reported in a regulatory filing that US officials had justified the requirement with the potential risk of the products being diverted to or used by a military entity.
According to the filing, the restrictions cover Nvidia's upcoming H100 and A100 integrated circuits as well as any other systems that use them, and are effective immediately.
A potential $400m loss
Nvidia projected potential sales to China worth around $400 million last week. If the requirement is imposed, that's how much the California-based tech giant stands to lose. In addition, their shares dropped 6.6% during after-hours trading yesterday. AMD shares declined by 3.7%.
Nvidia told CNN Business it was working with Chinese customers to provide alternative products for their current or future needs and would apply for licenses where replacements weren't enough.
US govt hits AMD's integrated circuit shipments
AMD reported its shipments of MI250 integrated circuits to China were subject to new rules from the US Department of Commerce. The company, which also has its head office in California, explained to CNN Business regarding another product set:
At this time, we do not believe that shipments of MI100 integrated circuits are impacted by the new requirements. We do not currently believe it is a material impact on our business.
High US-China tensions
These developments indicate that tension between the US and China remains high over tech and business. The countries reached a rare agreement last week to audit US-listed Chinese companies, giving some analysts hope for a breakthrough in relations. Others found the agreement wouldn't help resolve any vital issues.
The new rules for the companies include a ban in exports to Russia too. Neither AMD nor Nvidia sells any products to Russia.