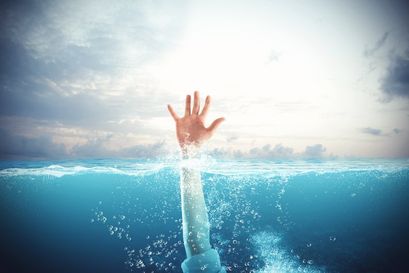 UK Businesses to "Close Doors" Without Energy Support

Daniela Kirova
Unless businesses in the UK get government support for their skyrocketing energy bills, they will simply "close doors this winter," said Baroness Ruby McGregor-Smith, head of the British Chambers of Commerce (BCC), quoted by BBC.
She said the measures to help companies should be of the same magnitude as in the worst pandemic days, adding the country's "action plan" had to be delivered as soon as next week.
Businesses might get tax breaks
Chancellor Nadim Zahawi stated businesses might get tax breaks, like VAT reductions. According to a report by The Times, Mr. Zahawi has been developing an emergency energy strategy for several billion pounds for the new prime minister, who will be either Liz Truss or Rishi Sunak. The Conservative Party will elect the prime minister, who is to take office on Monday.
Breweries call for instant intervention
Baroness Ruby, who is also a member of the Conservative Party, insisted on considerable support for small and medium-sized businesses (SMEs) in particular. There is no energy price cap for businesses, unlike households, and the former's bills are higher.
The energy costs borne by pubs have tripled in some cases. Representatives of six of the biggest breweries in the country have called for "immediate government intervention."
Gas prices soaring, getting worse
Before even taking office, the prime minister faces a lot of pressure. Inflation in the UK is currently at 10.1%. Wholesale gas prices, which have been rising since 2021, have gotten worse because of the war in Ukraine and Russia's decision to cut down on energy supplies to Europe.
Recession later in the year
The BCC predicted an impending recession. Before the end of the year, they forecast negative economic growth over three quarters in a row. The Bank of England painted a slightly less bleak picture, but still expects recession to hit this year.
According to a Treasury spokesman, preparations are underway on different "options" so the next prime minister can establish policies. He told the BBC:
We understand that people are struggling with rising prices, and while we can't shield everyone from the global challenges we face, we're supporting British businesses to navigate the months ahead. We've cut taxes for hundreds of thousands of businesses by increasing the Employment Allowance and slashing fuel duty. We've also introduced a 50% business rates relief for retail, hospitality and leisure businesses and put the brakes on bill increases by freezing the business rates multiplier, worth £4.6 billion over the next five years.