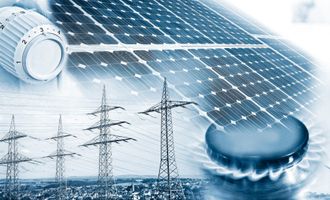 EU Commissioner: We are not Afraid of Putin's Decisions

Daniela Kirova
On Friday, Russian energy giant Gazprom announced indefinite cessation to gas flow via Nord Stream to Europe on account of the need for "additional repairs." Previously, supplies had been halted for maintenance for a week, and were expected to start today, September 3.
EU economics commissioner Paolo Gentiloni told CNBC in an interview:
If the weaponization of energy will continue or will increase in response to our decisions, I think that the European Union is ready to react. We have to save energy, we have to share energy, we have [a] high level of storage and we are not afraid of Putin's decisions.
Gazprom blames sanctions
Gazprom said its inspectors had detected an oil leak in the pipeline, communicating on the Telegram messaging app.
The stop of supplies comes after many months of tension between Russia and the EU as the war in Ukraine rages on. Russia was accused of using gas as a weapon in an effort to find relief from Europe's severe sanctions. Russia has repeatedly denied this.
The Russian state-owned gas company claims the sanctions are keeping it from maintaining and operating the pipeline efficiently. It has already cut gas flows through Nord Stream to around a fifth of its full capacity.
Russia's reaction
Gazprom made the decision to halt supplies indefinitely a few hours after G7 decided to put a price cap on Russian oil in an effort to reduce Moscow's profit from oil.
As the EU heads into cold weather, a halt to all Russian gas supplies would put it in a tight spot.
In an attempt to ensure sustainable consumption, EU member states have been asked to reduce their gas consumption by 15% starting this fall and continuing throughout winter.