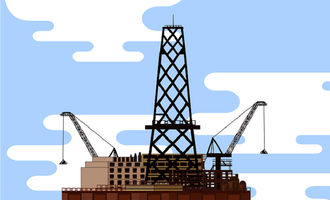 OPEC Cuts Production, Shocking Markets

Daniela Kirova
OPEC and OPEC+, a partner and leading energy alliance, shocked energy markets by agreeing on a small reduction of output starting next month, destabilizing them event further at a time of significant volatility.
The two organizations decided to reduce production by about 100,000 barrels per day from October. OPEC was expected to maintain its current production policy, CNBC wrote.
Adjustment was effective just 1 month
In August, OPEC+ agreed to increase oil production by 100,000 barrels per day. The minor raise was seen as a snub of US President Joe Biden after he visited OPEC ace Saudi Arabia to ask them to increase production so prices could be kept under control.
OPEC+ justified the decision to revert back to August levels by stating the upward adjustment was "intended only for the month of September." OPEC+ will next meet on October 5.
Oil prices see sharp hike
Oil prices surged on Monday. US West Texas Intermediate futures reached $90 a barrel, an increase of 3.6%, while International benchmark Brent crude futures increased by almost 4% to just under $97 a barrel around 14:00 GMT.
OPEC's Monday announcement was made against the backdrop of an escalating energy dispute between the West and Russia. Many Europeans are very worried about a winter gas shortage and the prospect of recession.
Boost from Iran?
If Tehran can secure a renewed version of the 2015 nuclear deal, there might be a supply boost from Iranian crude. Market watchers are surveying this prospect.