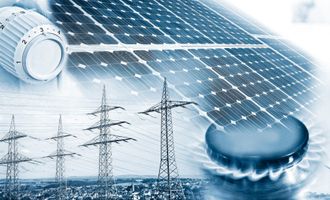 Energy Giant CEO: Worst is Yet to Come

Daniela Kirova
Uniper, the German energy giant, warned the worst was yet to come as fears of insufficient gas supplies to Europe through fall and winter keep raising prices. Klaus-Dieter Maubach, CEO of Uniper, told CNBC in an interview:
The worst is still to come. What we see on the wholesale market is 20 times the price that we have seen two years ago. We need to have really an open discussion with everyone taking responsibility on how to fix that.
Uniper is the country's biggest gas importer. The company has suffered greatly from the diminished supplies of gas from Russia, which have led prices to skyrocket.
Government with $14.9b bailout
In July, the German government agreed to bail out Uniper with a $14.9 billion rescue agreement to offer the struggling company some financial relief.
Relationship with Gazprom is 'broken'
Gazprom suspended supply via Nord Stream 1 indefinitely after G7 announced agreement to a plan to put a cap on the price of Russian oil.
According to analysts, the indefinite suspension is a very clear sign that Russia will keep pushing Europe to lift the economic sanctions.
Focus on replacing Russia as supplier
Maubach said Uniper's relationship with Gazprom went back 50 years. He shared he had personally defended the Russian gas giant when the war in Ukraine started, insisting they were a reliable energy supplier. Maubach finds the partnership to be "broken" and doesn't think that it can be fixed in the years to come. Uniper will focus on replacing Russian gas.