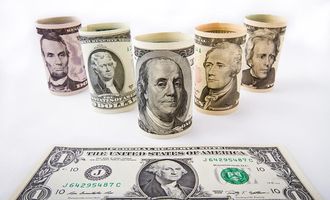 Ambac vs. Bank of America Goes to Trial

Daniela Kirova
12 years after Ambac Financial Group Inc. filed a lawsuit against Bank of America over problematic securities backed by mortgages, which were issued prior to the global downturn of 2008, the case is finally set to go to court. The claim amounts to $2.7 billion. The trial starts in New York state court today, Reuters reported.
Majority of loans stemmed from poor underwriting
From 2004 on, Ambac insured securities backed by just under 400,000 home loans from Bank of America's Countrywide unit. According to Ambac, 80% of the loans were deficient in ways that violated insurance agreements or resulted from low underwriting standards, and that the bank did not repurchase the loans as it was supposed to.
The insurer has claimed $2.7 billion in damages and interest for what was paid to investors under the insurance policies. Supreme Court Judge Robert Reed will preside over the trial, which is expected to continue for at least a few weeks.
Ambac accepted the risks?
According to Bank of America, Ambac welcomed the risks of the mortgage bond insurance for the chance of getting at multi-million dollar premiums. They also claim Ambac's losses resulted from the decrease of real estate prices after the financial crisis and not from loan underwriting.
Bank of America has stated in filings that Ambac has to prove agreements on individual loans were breached and could not rely on statistical sampling.
When it was most successful, Ambac was the second-biggest bond insurer globally. They guaranteed timely principal and interest payment on sums in excess of $550 billion of debt.
Ambac filed for bankruptcy in 2010
After the housing market crash, the insurance company filed for bankruptcy. It is pursuing a number of lawsuits against residential mortgage-backed security issuers, but this is the largest case. The company reemerged in 2013.
Bank of America had to pay fines of more than $76 billion over the decade after the crisis. It also repaid a taxpayer bailout of $45 billion.