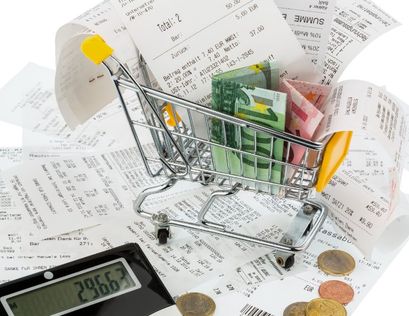 England Mourns, Postpones Rate Decision

Daniela Kirova
After the death of Queen Elizabeth II, the Bank of England put off an important decision on interest rates, BBC reported. The decision, which is to be taken by the Monetary Policy Committee, will be postponed until noon on 22 September "in light of the period of national mourning".
Expectations of higher rates
Economists expect the Bank of England to increase rates on Thursday. They predicted the UK's central bank would hike them up to 2.25%, the highest since December 2008.
In an effort to control exponentially rising prices, the Bank recently increased interest rates by the biggest margin in 27 years. It forecast the country's economy would lapse into recession later in 2022.
Questions as to effectiveness of hikes
Borrowing becomes costlier when interest rates increase, which means consumers will have less money to spend and prices will stop increasing so fast. Considering global issues are the main reason for the inflation, however, some have questioned how effective the Bank's policy can be.
Putin to blame for UK recession
Energy prices soared after governments lifted lockdowns and economies started going back to normal. They kept increasing as Russia limited its gas supplies to Europe. The effect on consumers throughout Europe has been dramatic as the price of gas increased everywhere, including in the UK.
Andrew Bailey, governor of the Bank of England, echoed the sentiment. He said in front of the Treasury Committee:
The person going to put the UK in recession is Vladimir Putin, not the Monetary Policy Committee.
He added the Bank would consider Prime Minister Liz Truss's announcement on the energy plan when making its next decision on interest rates.
Truss lashed out at the Bank
Before being elected, Ms. Truss attacked the Bank of England over its slow reaction to rising prices and its failure to try and protect vulnerable households.
Kwasi Kwarteng, the new Chancellor, has pledged complete support for the independent central bank and its efforts to control inflation, which is key to dealing with cost of living challenges.
Household energy bills capped at £2,500 annually
Ms. Truss announced on Thursday that the government would put a price cap on energy price increases for two years for all households in order to alleviate them. The annual cap until 2024 will be £2,500 ($2,900).
According to analysts, the support package might amount to as much as £150 billion. By the end of September, the chancellor will outline new tax measures to fund the support scheme, if needed, and outline the level of borrowing necessary to this end.