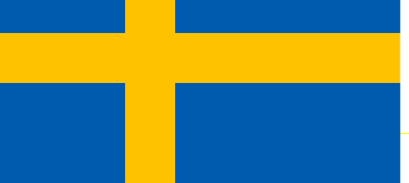 Far Right is Force to Reckon With in Swedish Elections

Daniela Kirova
General elections are being held in Sweden today, September 11, as the ruling Social Democrats are pitted against a right-wing coalition that has embraced anti-immigration policy, world media reported. As the number of shootings grows steadily, parties are fighting to be the hardest on gang crime. The energy crisis and soaring inflation have taken center stage in the wake of the invasion of Ukraine as well.
Social Democrats pledge support for public
Social Democratic Prime Minister Magdalena Andersson, who became the first female PM of the country last year, said:
My clear message is: during the pandemic we supported Swedish companies and households. I will act in the exact same way again if I get your renewed confidence.
She was minister of finance for many years before becoming PM. The other major contender is Moderate Party leader Ulf Kristersson, who wants to unite the right and take Andersson's position.
Right-wing bloc is strong contender
Kristersson and the anti-immigration Sweden Democrats have spent years deepening connections. There are far right thinkers among the founders of this party, which was quite isolated in the beginning, but has now become part of the mainstream right-wing.  
Kristersson promised to make law and order a priority, making developing new climate-smart nuclear power profitable.
Parties running neck-and-neck
Reportedly, the two blocs are running neck-and-neck. Recently, the Sweden Democrats overtook the Moderates, becoming the second biggest party after Andersson's Social Democrats.
Many left-to-center voters are worried about the far right party joining cabinet or even having a say in government policy. The general elections today are partially perceived as a referendum over whether to give them that power.
Kristersson wants to build a coalition with the Liberals and the Christian Democrats and only rely on the Sweden Democrats for support in parliament, but the Social Democrats don't take this assurance at face value.
Uncertainty looms large
The election is marred by uncertainty. Both blocs will face challenging negotiations to build a government in an emotionally charged, polarized political landscape.
If Andersson wants to be PM again, she'll need support from the Left and the Centre Party, who are ideological opposites. She will also need support from the Green Party.