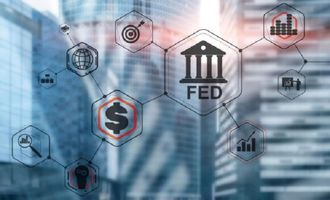 Survey: Americans Expect Inflation Rate to Crash

Daniela Kirova
According to data from a new survey by the New York Federal Reserve Bank, Americans expect long- as well as short-term inflation to fall sharply, CNN reported.
On average, the expectations for one- and three-year inflation dropped to 5.7% and 2.8% in August, down from 6.2% and 3.2% in July, the NY Federal Reserve Bank's Survey of Consumer Expectations showed.
The survey measures consumer expectations for gas, food, education, and housing prices as well as overall inflation.
Throughout 2022, the inflation rate has been at a four-decade high. Consumer prices in July were up 8.5% y/y.
Gas slump leads to overall price drop
The decline comes against the backdrop of continuously falling gas prices. A gallon of gas dropped to $3.71 as a national average, down from more than $5, its June peak.
This week, two more crucial inflation-related gauges will be released: the Consumer Price Index today and the Producer Price Index tomorrow.
Fed weighing another rate hike
The Federal Reserve will be looking at these and other findings closely as it considers the extent of another interest rate hike in its struggle to reduce historic inflation. Meetings on monetary policy will take place on September 20 and 21.
A possible wage-price spiral
Research has shown that prognoses of higher inflation can result in more people negotiating for higher wages to offset buying power losses, which can lead to a wage-price spiral. In this line of thought, the Fed will probably welcome the results of the survey.
Moody's senior economist Mark Zandi doesn't share the enthusiasm. He told CNN Business:
The Fed will view the August decline in inflation expectations as encouraging, but far from enough to convince them to end their interest rates hikes.
The changing expectations reflect falling prices, which people are actually seeing daily according to macroeconomist Dean Baker, who also cofounded the Center for Economic and Policy Research.
Wide scope of expectations
Consumer expectations for a lower inflation rate have a very wide scope, extending across food, gas, home, and rent prices. Predictions for education costs were unchanged, while those for medical costs increased slightly.
Finally, the survey showed that consumers were optimistic about their future financial situation and household income. Their expectations for savings interest, stock prices, and growth improved, and they were also less pessimistic about job security.