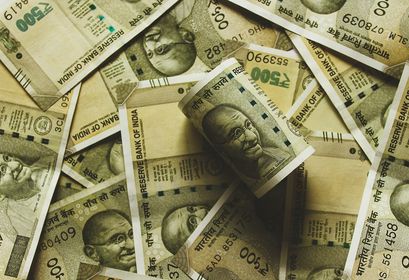 Indian Mogul Adani Becomes Second-Richest Man in the World

Daniela Kirova
Indian tycoon Gautam Adani just ousted Jeff Bezos as the second-richest person in the world. He has been climbing the ranks of Bloomberg's Billionaire Index rapidly, CNN wrote.
While Elon Musk remains the richest hectobillionaire with $260 billion, he's facing tough competition from Adani, who started 2022 as the 14th richest, but is already the second.
First Asian to rank this high in history
No one from Asia has ever ranked so high on Bloomberg's list, which had been dominated by white tech entrepreneurs for a long time.
Most of Adani's fortune is linked to Adani Group holdings. The vast conglomerate includes a variety of businesses such as coal and ports, which are thriving. Adani's wealth is estimated at $146.9 billion, still well behind Musk's.
Adani shares up 1,000% in two years
Some Adani companies' shares have gained more than 1,000% since June two years ago.
This reflects optimism on the part of investors about the Adani conglomerate's strength in renewable energy, infrastructure, and other areas, which have been given development priority by Indian Prime Minister Narendra Modi. For example, Adani Enterprises shares gained more than 115% this year.
In February, Adani passed fellow Indian mogul Mukesh Ambani, becoming the richest person in Asia.
Tech stocks hit hard, Bezos lost $45b
Bloomberg data shows Bezos's net worth declined to $145.8 billion after losing $45 billion. Tech stocks are continuously falling, and suffered even more after a wider equity selloff on Friday. Amazon stock has lost over a quarter of its value this year and lost another 3% in early trading on Friday.