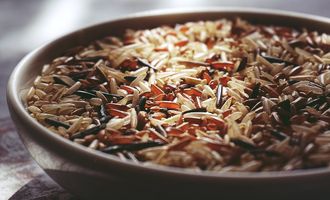 India Bans Rice Export: Consequences

Daniela Kirova
India, the biggest rice exporter in the world, has banned export of broken rice in an effort to control domestic prices. The government also introduced a 20% export tax on a number of rice varieties effective September 9.
Most vulnerable countries  
According to financial services company Nomura, cited by CNBC, there will be uneven impact on Asia, but the Philippines and Indonesia will be hit the hardest.
Reduced production due to uneven rain patterns  
July and August are most critical for rainfall in India and the weather determines the quantity of rice that is sown, said Nomura chief economist Sonal Varma. In 2022, uneven monsoon rain patterns led to lower production. Bihar, West Bengal, Uttar Pradesh, and other leading rice-producing states in India received 35% less rainfall on average, Varma said.
Earlier this year, India reduced sugar and wheat exports to control soaring domestic prices as the war in Ukraine wreaked havoc on international food markets.
Crop yields down 8% from last year
Recently, the Indian government predicted rice production between June and October, which is typically the monsoon season, could drop by as much as 12 million tons. This indicates crop yields could drop by 7.7% year on year. According to a recent report by Nomura:
The impact of a rice export ban by India would be felt both directly by countries that import from India and also indirectly by all rice importers, because of its impact on global rice prices.
The Philippines faces the biggest risk of increased prices of all Asian countries because it imports more than a fifth of the rice consumed domestically, Nomura said.
Rice accounts for 25% of food CPI basket
Rice and rice products make up a quarter of the Philippines' food CPI basket, making it the biggest net importer of rice in Asia according to Statista.
Indonesia is the second-most vulnerable Asian country to the rice export ban. Rice accounts for around 15% of its CPI basket, Statista data show.  
Countries most likely to profit
Not all Asian countries will suffer from the ban. According to Nomura, Vietnam and Thailand will benefit from it. Thailand is the world's second-biggest rice exporter, and Vietnam – the third-biggest. This makes these countries the most likely alternatives to fill the gap.