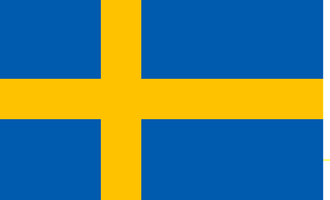 Sweden With Historic Hike Over Soaring Inflation

Daniela Kirova
On Tuesday, Sweden's Central Bank increased interest rates by 100 basis points, shifting its main policy rate to 1.75% and warning of excessive inflation, CNBC wrote.
According to a statement by the central bank, inflation was eroding households' buying power and making it harder for them and for businesses to make realistic financial plans.
Sharp hike echoes Fed policy
The sharp increase occurred against the backdrop of the US Federal Reserve's commencing two-day meeting on monetary policy. Overall, markets are anticipating an increase of 75 basis points as policymakers attempt to control skyrocketing prices.
Sweden committed to 2% inflation
The Central Bank plans to keep tightening monetary policy in order to bring inflation back to its target of 2%. They predict additional interest rate hikes over the next six months.
The bank said it was still hard to assess how inflation would develop and that it would adapt monetary policy as needed to make sure they could bring inflation back to the target.
Factors in soaring cost of living
Global factors like rising energy costs because of the war in Ukraine and imbalances remaining in the wake of the Covid-19 pandemic are pushing prices up, but solid economic activity in Sweden has also played a role according to the central bank.
Consumer price inflation reached 9% p.a. this August, its highest level in over three decades, surpassing the bank's earlier forecast in June. The bank commented:
Rising prices and higher interest costs are being felt by households and companies, and many households will have significantly higher living costs. However, it would be even more painful for households and the Swedish economy in general if inflation remained at the current high levels.
The sentiments echo Fed Chairman Jerome Powell's recent comment that the US economy would have to deal with "some pain" to keep inflation from causing even more long-term damage.