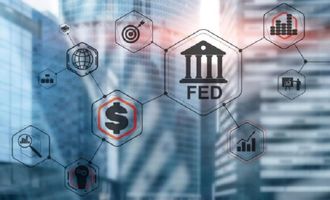 Evans: Raising Rates too Fast is Bad Idea

Daniela Kirova
Charles Evans, President of Chicago Federal Reserve, expressed concern about the Fed's raising interest rates too fast in an effort to combat inflation. Evans told CNBC's "Squawk Box Europe" today that he believes the US economy could avoid a recession unless other external shocks occur.
Fed raised rates by 0.75% three times in a row
The Federal Reserve raised benchmark interest rates by 0.75% at the beginning of last week, which was the third increase of that size in a row. Fed officials have indicated they plan to keep raising the rates far above their current level of 3-3.25%.
Inflation levels are at a record high. Top Fed officials have said the battle with inflation is a priority.
Evans said he was "a little nervous" that the US Central Bank apparently wasn't taking the time to evaluate the impact of its rate hikes, which is also something investors fear. He said:
There are lags in monetary policy and we have moved expeditiously. We have done three 75 basis point increases in a row and there is a talk of more to get to that 4.25% to 4.5% by the end of the year, you're not leaving much time to sort of look at each monthly release.
Prospect of reaching peak funds rate by March
The Fed's prolonged hawkishness has provoked trader concerns. Evans, who's retiring next year, has traditionally favored more accommodation and lower rates. He commented that the consensus is to reach the peak funds rate by March, which is achievable unless further external shocks occur. If the situation improves, the peak rate won't be reached.
'Cautious optimism' needed
Evans added there was "a path for employment" and the prospect of attaining stability and avoiding a recession, but he's "cautiously optimistic." He gave a final warning:
Every time I thought the supply chains were going to improve, that we were going to get auto production up and used car prices down and housing and all of that something has happened.