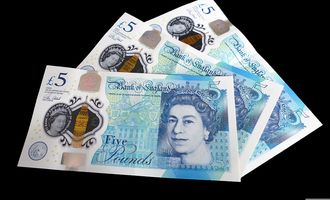 BoE Takes Urgent Measures Over Pension Shocks

Daniela Kirova
The Bank of England took urgent measures to stabilize the UK economy, postponing bond sales until the end of next month and announcing a two-week program to buy long-dated bonds, CNBC wrote.
The measures followed a huge sell-off in government bonds, also referred to as "gilts," occurring in the wake of the new government's financial policy announcements last week. The policies included major tax cuts, which were unfunded and attracted criticism from all over the world. The US dollar rose to an all-time high against the pound on Monday.
Pension fund panic was key to the central bank's extraordinary announcement, with some bonds losing as much as 50% of their value in just days. 
Pension funds get margin calls
The value deteriorated so remarkably in some cases that pension funds started getting margin calls, a request from brokers to raise equity when the value of an account drops below the broker's required amount.
Long-dated bonds represent around 66% of the country's so-called Liability Driven Investment funds, amounting to roughly £1.5 trillion. The funds usually use bonds as collateral to raise cash and are typically leveraged.
Asset value drops below liabilities
Salary pension schemes own these LDIs. The schemes risked going bankrupt as the LDIs were forced to sell more bonds, correspondingly lowering prices and sending the asset value below the liability value. These schemes are occupational pensions guaranteeing annual lifetime income when a worker retires depending on their average or final salary, and are popular in the country.
ING economists wrote in a note to CNBC:  
There is clearly a financial stability aspect to the BoE's decision, but also a funding one. The BoE likely won't say it explicitly but the mini-budget has added £62 billion of gilt issuance this fiscal year, and the BoE increasing its stock of gilts goes a long way towards easing the gilt markets' funding angst. It would arguably be much better if the BoE committed to purchasing bonds for a longer period than the two weeks announced.
Tensions between bank and govt rise
Tension between a central bank tightening fiscal policy to control inflation and a government loosening it is rising. On Wednesday, the Treasury expressed complete support for the Bank of England's measures and Finance Minister Kwasi Kwarteng confirmed his commitment to the Bank's autonomy. 
Insiders hope further intervention from either the City of London or Westminster will help alleviate market concerns, but pressure is expected to mount until then.