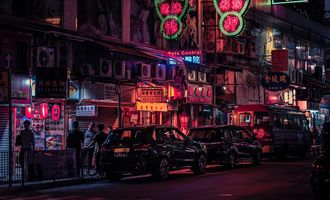 China Drops Quarantine Requirement to Foreigners, Ends Zero-Covid Policy

Daniela Kirova
Late on Monday, December 26, China announced travelers would not be required to quarantine upon arriving on the mainland starting January 8, CNBC wrote. This is an abrupt relaxation in the country's Covid controls, essentially an end to its three-year zero-Covid policy.
Travelers to China have had to quarantine since March 2020, sometimes for as long as three weeks. The government started reducing quarantine times this summer. At the moment, five days of quarantine are required at a centralized facility, followed by three days at home.
More relaxed measures
Chinese health authorities will also remove designated Covid risk areas, stop tracking close contacts of Covid patients, and cancel Covid measures that had slowed product import. Travelers to the country only need a negative Covid test from the last 48 hours. Face masks are still mandatory on board.
In 2022, China's economy slowed in part due to strict Covid controls that locked large parts of the country down for about two months. The capital of Beijing put a sudden end to many of the restrictions earlier this month, with which the number of Covid infections surged, putting additional pressure on the overwhelmed public health system.
Number of flights needs to increase
Covid-related and other measures have made it hard for foreign businesses in China to bring in workers, staff, and executives. Michael Hart, president of the American Chamber of Commerce in the Asian country, said last week:
Just because the borders are open doesn't mean travel will bounce back immediately. I don't think the US carriers or the international carriers will immediately go back to normal because those airplanes are already flying other routes. It may be different with Chinese airlines, because the airplanes are just sitting on the tarmac doing nothing.
According to the National Immigration Administration, the number of international flights in and out of China dropped from 670 million in 2019 to 128 million in 2021.
Improved visa arrangements
China pledged to alleviate visa requirements for foreigners to enter and resume business, work, study, etc. Chinese citizens weren't allowed to get passports or leave the country without a clear work-related purpose during the pandemic.
In the past, the money spent by Chinese tourists overseas had been a major source of income in international tourist areas, especially luxury goods purchases.