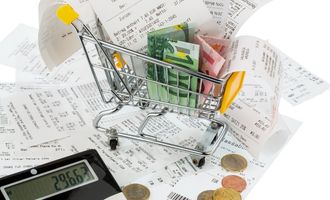 Euro Zone Inflation Falls 2 Months in a Row

Daniela Kirova
Inflation in the euro zone fell for the second month in a row in December, but analysts do not anticipate a change in policy from the European Central Bank (ECB), CNBC reported.  
The total inflation including energy and food costs was 9.2% year-on-year in December 2022, preliminary data from Eurostat, the European statistics agency, showed. This comes after total inflation of 10.1% in November, which was the first slight price drop since June 2021.
Immense pressure on the euro zone economy
The euro zone economy has come under huge pressure after Russia invaded Ukraine in February 2022. Last year, food and energy costs started to soar. The ECB hiked interest rates four times last year in an effort to fight rising prices, and has said this policy is likely to continue this year. The bank's current main rate is 2%.
Despite further signs of easing inflation, analysts don't expect the region's central bank to change its course. According to an expert interviewed by CNBC, interest rates will reach 3% and likely stay at that level throughout 2023 despite looming recession.
Interest rates might peak by the summer
French Central Bank Governor and ECB Governing Council member Francois Villeroy de Galhau said earlier this week that interest rates could reach a peak by this summer. In December, the ECB said it would begin lowering its balance sheet by $15.8 billion per month in March until the end of the second quarter of 2023. This measure is also anticipated to address some of the inflationary pressures in the region.
The ECB forecast average inflation rates of 8.4%, 6.3%, and 3.4% for 2022, 2023, and 2024. The bank plans to work toward general inflation of 2%.
Lower energy costs in Europe
In recent months, energy costs have dropped in Europe. For example, natural gas prices traded at around 72.42 euros per megawatt hour on January 6, much lower than in August last year, when they peaked at 349.90 euros per megawatt hour.
Energy is still the biggest driver of inflation despite being down from previous levels. In November, energy costs were up 34.9% compared to 25.7% in December, the latest numbers show. Baltic countries had the biggest increase in inflation with an average rate of 20%.