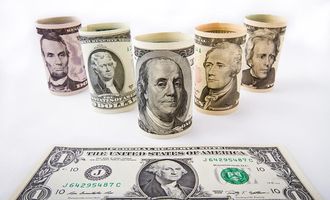 Strong Job Growth in US Despite Inflation

Daniela Kirova
Labor market growth in the US remains strong despite economic struggles with soaring prices, BBC reported. In December 2022, employers added 223,000 positions, reducing the unemployment rate from 3.6% in November to 3.5%. The labor market's resilience has brought hope that the US economy will be able to avoid a dramatic downturn this year.
Fed raises borrowing costs
The Federal Reserve is increasing borrowing costs to try to calm the economy and reduce price pressures. As companies fight the impact of increased interest rates and the risk of reduced consumer spending, recent news of major staff cuts at companies like Amazon and banks has attracted attention.
However, the US Labor Department's monthly report showed that almost every economic sector has added jobs. The biggest drivers are construction firms, healthcare companies, and bars and restaurants.
Jobless figures are at historic lows
Employment losses may be increasing, particularly in the tech sector, but the figures remain near historic lows overall according to Andrew Challenger, senior VP at Challenger, Gray & Christmas. He told BBC:
The overall economy is still creating jobs, though employers appear to be actively planning for a downturn.
Since last year, the US economy has slowed sharply, when it boomed after the reopening in the wake of Covid-19.
Concerns about consumer spending
Increased borrowing costs are hitting companies in sectors like banking and housing, while soaring prices are putting a strain on household budgets, leading to worries about consumer spending, which is the major driver of the US economy.
Prices in the US have increased by 7.1% y/y, well above the healthy 2% rate. According to analysts, the strength of the labor market makes for an ambiguous road ahead. If the Federal Reserve hopes to control inflation, it might have to continue with interest rate hikes.
Mixed news for workers
According to the US Labor Department, average hourly earnings in December gained 4.6% y/y. This is a decline from November in what analysts find to be a positive sign for the struggle with inflation. For workers, this was mixed news. Salary increases are not keeping up with prices.