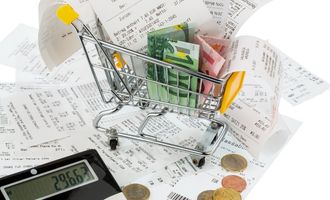 Expert: Avoiding Recession is the Biggest Risk to the UK Stock Market

Daniela Kirova
The gravest danger lies in avoiding the widely anticipated recession according to Roger Lee, head of Investec UK equity strategy.
UK ranks the lowest among developed countries  
Projections of the Bank of England show the UK has gone into a long-term recession. Economists largely anticipate the UK's economic performance to rank the country at the bottom among developed countries over the next two years. Lee told CNBC's "Squawk Box Europe" in an interview:
The biggest risk facing UK equities at the moment is that we don't go into recession, and that is probably the first time in 25 years I have said that. Because the market is so certain that we are going into a recession and yet…some of the economic indicators, some of the company reporting, would suggest that we are not.
UK labor market remains strong
Lee pointed out that the UK labor market has remained strong. In the third quarter of 2022, the unemployment rate was at 3.7%. After five quarterly declines in a row, the number of vacancies remains at historical highs, data of the Office for National Statistics shows.
The expert added that all recessions in the UK and US since WWII have been associated with significant unemployment growth, which is not happening now.
Britain's blue chip index remains undervalued
Britain's FTSE 100 index has done worse than most developed market counterparts for some time, especially the S&P 500 when growth and tech stocks were in their heyday.
Many analysts feel it is still undervalued, even after making up some losses in the wake of a disastrous 2022 for Wall Street. Currently, the index is just 2% away from its all-time high. According to Lee, the FTSE's consistent undervaluation compared to the S&P 500 is due to US markets having to retreat further and a number of UK stocks needing to gain value.  
High interest harms growth-oriented stocks
Higher interest rates are damaging to growth-targeted stocks because the value of their future earnings decreases in present money. Growth stocks comprise a much bigger share of the US market than the UK market.
The FTSE leans toward materials, consumer staples, industrials, and financials. It is known for the large number of companies that pay out dividends to shareholders. Lee concluded:
The FTSE does get a lot of bad press and perhaps some justification given its composition, but here's another stat for you: if the FTSE paid away the yield the same as the MSCI World then the FTSE now would be trading well over 9,000 points. The FTSE is a big distributor of income, and that clearly costs it index points every single year.