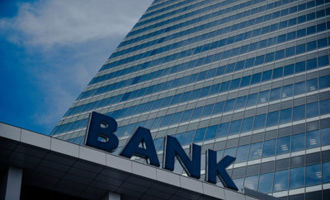 BoA Preps for 2023 Recession

Daniela Kirova
Bank of America CEO Brian Moynihan told investors in a call on Friday that the bank was getting ready for a potential recession this year, including a situation where one could see unemployment rates skyrocket. He said:
Our baseline scenario contemplates a mild recession. … But we also add to that a downside scenario, and what this results in is 95% of our reserve methodology is weighted toward a recessionary environment in 2023.
Unemployment to remain above 5% in 2024
The negative scenario, which is more pessimistic than it was last quarter, involves unemployment reaching 5.5% in 2023 and remaining at least 5% until the end of 2024, Moynihan said. The BoA CEO's statement is in line with JPMorgan Chase's earnings report. Their economic outlook involves a moderate recession in the central case."
Bank of America trumped estimates on the bottom and top lines for its fourth quarter. However, its $1.1 billion credit loss provision was a dramatic shift from a negative number in that metric last year.
Outstanding credit card balances up 14% y/y
Outstanding credit card balances are up 14% y/y. However, net credit charge-offs are still lower than pre-pandemic levels. According to Moynihan, the untypically low Covid-19 levels caused growing failure to cover credit card debt.
On Friday, shares of Bank of America added 2.2% to their value.