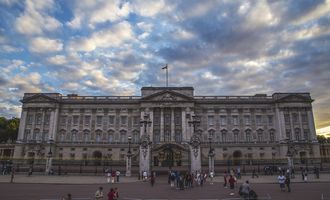 King Charles Donates Wind Farm Profits to the Public

Daniela Kirova
King Charles asked to use a significant profit increase from six new wind farms on the Crown Estate for the "public good" instead of going to the Royal Family. The profit is worth £1bn, BBC reported. A quarter of Crown Estate profits go toward the Royal Household's public spending.
King Charles wants to reduce this amount so that the Treasury keeps more for public funding.
Escalating cost of living pressures
In his Christmas message, King Charles talked about the pressures of the cost-of-living. Apparently, he wants to avoid a potentially awkward surge in income for the Royal Family.
The Crown Estate is a commercial, independently-run business. Profits go to the Treasury, but they are used as the benchmark for the public funding level for the Royal Family. This is referred to as the Sovereign Grant, and it was worth £86.3m in 2022.
Deals to build six new offshore wind farms are expected to give these profits a significant boost. They will be worth 1bn per year for at least three years in fees from companies purchasing the rights to build wind farms on offshore Crown Estate sites.
Two sides
In light of the huge profit, Buckingham Palace said the King wanted to cut down on the funds used to calculate the grant, which goes toward royal palace maintenance, working royals' expenses, and travel for official engagements. The Treasury is currently reviewing the percentage of Crown Estate profits going into royal funding.
Republic, an anti-monarchy group, called the move "cynical PR to pre-empt a government decision to reduce the percentage."
Farms to supply 7 million homes with electric power
Three of the new wind farms are off the Yorkshire and Lincolnshire coast in the North Sea, and the others are off the Cumbria, North Wales, and Lancashire coast. Once they're ready, they are expected to generate electric power for seven million homes. There are already 36 active offshore wind farms on Crown Estate locations off the coasts of England, Northern Ireland, and Wales.