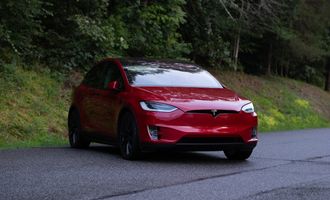 Musk on Trial for Securities Fraud, Defends Tweets

Daniela Kirova
Elon Musk went on trial in a San Francisco federal court for securities fraud on Friday. The Tesla CEO took the stand to defend some tweets he posted in August 2018, which reached tens of millions of people, CNBC wrote.
According to the tweets, he had secured funding to take Tesla private for $420 per share, and confirmed "investor support" for the deal.
Share volatility ensued
Initially, Tesla's stock stopped trading after the tweets, after which volatility ensued. Musk later added he had been in talks with the Saudi Arabian sovereign wealth fund and was positive they had agreed to provide funding at the price he proposed. The deal never took place.
The charges against Musk
After the tweets, the SEC charged Tesla and its CEO with civil securities fraud. Each paid a fine of $20 million to the regulator and reached a new settlement agreement, under which Musk had to temporarily step down as Tesla board chairman.
That was not the only consequence of the unfortunate tweets. They provoked a class action lawsuit from Tesla shareholders and investors, who accused Musk of misleading them. They had relied on his statements to carry out trades, losing a substantial amount of money. Musk said:
There have been many cases where I thought that if I were to tweet something, the stock price would go down. For example, at one point I tweeted that I thought that, in my opinion, the stock price was too high…and it went higher, which was, which is, you know, counterintuitive.
Tenfold increase in trading volume
After the tweets, trading volume of Tesla stock rose substantially. CEOs of public companies rarely discuss the share price because it is affected by commentary.
According to Daniel Taylor, professor at the University of Pennsylvania, the trading volume of the stock grew more than tenfold after the tweets. Taylor carried out a precise analysis, according to which the volume was over $350 million after Musk tweeted, compared to $32 million before the tweet.
Tesla among most shorted stocks
Around the time of the tweets in 2018, Tesla's stock was among the most heavily shorted on the market. The share price gained about 10% in trading that day. When shares of a company add value, short sellers face huge losses.
During the trial on Friday, Musk shared his low opinion of short selling, saying it "should be made illegal."