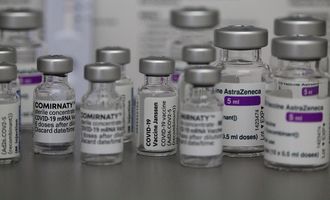 AstraZeneca: Tech Investments Can Cut NHS Costs

Daniela Kirova
Leif Johansson, chairman of pharma giant AstraZeneca, told the BBC at the World Economic Forum in Davos that investments in technology could help the NHS reduce expenses. He added that more spending on screening, artificial intelligence, and related areas could prevent disease and illness and reduce trips to the hospital.
Severe pressure on NHS
The NHS is under unprecedented pressure, with emergency department waits at record levels and ambulance delays exacerbated by strikes.
According to Mr. Johansson, almost all healthcare expenses are incurred when patients present at the hospital. Screening, early detection, and spending on vaccines account for just 3%. He encouraged:
If we can get into an investment mode in health for screening or prevention or early diagnostics on health and see that as an investment to reduce the cost of sickness then I think we have a much better model over time that would serve us well. All countries have different systems and the NHS is one we have learned to live with.
Using AI to diagnose cancer
Mr. Johansson believes artificial intelligence can be applied to detect lung cancer using X-rays. This can be achieved by running X-rays through specially developed software. Technology could also be used to screen for cardiovascular diseases or immune system illnesses like diabetes. All of this can happen with the involvement of the NHS and have a very beneficial effect.
More strikes on the horizon
Today, the NHS faces more strikes in parts of Wales and England. Ambulance workers who are members of the Unite union will be protesting in a dispute over salaries. Nurses and ambulance workers plan further strikes until the end of January and in February.
After Brexit, AstraZeneca's chairman expressed concern about whether the company would continue investing in the UK. He now says that the UK is able to implement technological innovation in the healthcare sector outside of the European regulatory framework.