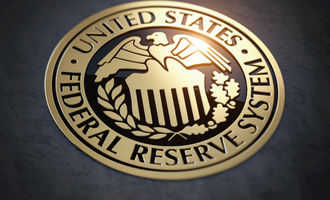 Markets Await Fed Interest Decision, Treasury Yields Unchanged

Daniela Kirova
As markets wait for mulled the Federal Reserve's next interest rate decision on Monday, US Treasury yields remain largely unchanged. Investors are mulling the outlook for the broader economy, CNBC wrote.
Early this morning, the benchmark 10-year Treasury yield was only up one basis point at 3.45%. The 2-year Treasury yield remained unchanged at 4.185%. Consumer prices and yields move in opposite directions. One basis point is equal to 0.01%.
Next Fed meeting will decide rate
Markets await near-future monetary policy decisions with continued uncertainty over whether the US central bank will raise interest rates by another 25 or even 50 basis points at its next meeting. It will take place on Jan. 31 and Feb. 1.
Are hikes slowing down?
Recently, Fed speakers have indicated that they might consider decelerating rate increases to 25 basis points. Fed Governor Christopher Waller and others stated they were in favor of a smaller increase.
Both consumer and wholesale inflation figures were down in December from the previous month.
Concerns of recession
A lot of investors are hoping the Fed will stop hiking rates or at least slow down. The pace of rate hikes that the US central bank announced in its attempt to tame inflation has raised concerns about the risk of recession.
Important economic events this week
This week, markets will also be waiting for S&P Global's purchasing managers' index report on Tuesday. Investors await GDP data on Thursday and the personal consumption expense index on Friday. This price index is one of the Fed's favorite ways to measure inflation and could prove pivotal to the bank's future decisions.