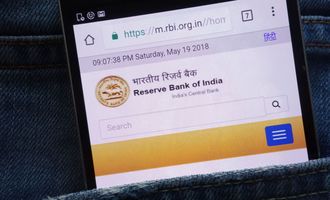 India RTGS to run 24/7 starting in December as RBI seeks to boost speed of transfers

Crispus Nyaga
The Reserve Bank of India (RBI) has announced its intentions of making the RTGS (real-time gross settlement) available 24/7 from December 2020.
India to have a 24/7 RTGS System
RBI has publicized its intentions to avail a 24/7 RTGS system by December 2020. The round-the-clock facility will ease swift payments and other related operations. The announcement is part of the recent decisions made by RBI's Monetary Policy Committee. 
The RTGS system is a funds transfer model that enables customers to transfer money or securities instantly. It facilitates the settlement of payments based on individual orders rather than netting withdrawals and deposits across the central bank's books.
RTGS is efficient in reducing risks associated with money transfers. It is also an excellent process because it boosts speeds of transactions. Each payment is made in central bank's money; an aspect that averts the need to net debits and credits between banks in bunches.
In line with RBI's announcement, Governor Shaktikanta Das said, "India will be among very few countries globally with a 24/7/365 large value real-time payment system." currently, RTGS in India is only available during banks' working hours. once can use this system to remit any amount of funds above 200,000 Rupees.
The revival of domestic remittances in India
The proposed 24/7 RTGS system in India comes at a time when the country has recorded a steady revival in domestic remittances. At the onset of COVID-19 in mid-March 2020, remittances within India dropped by about 80%. The drastic decline resulted from the loss of jobs. Besides, a large number of migrant workers returned home.
However, according to data released in September 2020, domestic remittances in the region have risen to between 60% and 80% of the pre-coronavirus levels. With the lifting of the enacted lockdown measures, people are returning to cities with businesses resuming operations.
The return to normalcy will see more people in the cities send funds to friends and family in semi-urban and rural areas. In a normal setup, domestic remittances in India are over Rs 2 lakh crore annually.
Are you in the process of sending money to another country? At MoneyTransfers, we can help you save money by showing you the transaction costs charged by hundreds of companies.
Crispus Nyaga
Crispus is a financial analyst with over 9 years in the industry. He covers the stock market, forex, equities, and commodities for some of the leading brands. He is also a passionate trader who operates his family account. Crispus lives in Nairobi with his wife and son.