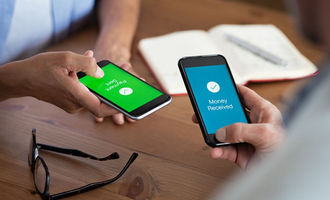 Spoko, a Polish money transfer company, scoops €5M for global expansion

Crispus Nyaga
Spoko, a fintech company, has raised €5 million in funding as interest in digital money transfer companies rise. 
More money for Spoko
Spoko is a relatively young Poland-based fintech company that helps people send money through its website and apps. The firm has been growing fast in the past few years as demand for simple, transparent, and secure payment solutions have risen.
In a statement, the company said that it had raised €5 million from FinTech Ventures, a venture capital firm. This brings the total amount it has raised to more than $7 million. The firm said that it will use the funding to accelerate its expansion by entering more countries. 
Today, the company allows people from 28 countries, including Austria, Germany, and Spain to send money. They can send money to 15 countries like Nigeria, Ireland, Latvia, and the United Kingdom. It already serves more than 400,000 users.
Therefore, the new funding will help it build the infrastructure to reach more countries. It will also help it to reach more strategic initiatives.
How Spoko works
Spoko works in a relatively simple way. To send money, users register using their email addresses, inputs the amount they are sending, and the recipient's account details. Recipients can receive their funds directly in their Visa or Mastercard cards, bank accounts, and even mobile phones. Depending on the country, they receive funds on the same day. Users can only send euros, sterling, dollar, and Polish zloty. In a statement, the company's CEO said:
"We want to have a presence on every market where foreigners work and from where they want to send money to their home country. We are already operating globally, but with strong support from our main investor we will be able to grow even faster."
The biggest challenge for Spoko is competition. In the past few years, many fintech companies like Wise, WorldRemit, and PaySend have moved into the industry and gained a substantial market share.
Crispus Nyaga
Crispus is a financial analyst with over 9 years in the industry. He covers the stock market, forex, equities, and commodities for some of the leading brands. He is also a passionate trader who operates his family account. Crispus lives in Nairobi with his wife and son.