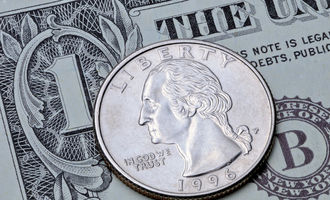 US dollar index rallies as inflation and default risks rise

Crispus Nyaga
The greenback rallied against most currencies as worries in the market continued rising. The US dollar index (DXY), a benchmark that weighs the currency's performance against other currencies, jumped by 0.40% on Wednesday. It is trading at $94.35, which was its highest level since September last year.
Inflation worries rise
The US dollar index rallied because of the rising worries of inflation. In the past few weeks, key gauges of inflation have been moving higher. For example, the price of crude oil has jumped to the highest level in 7 years. Similarly, natural gas and coal prices have jumped to the highest level on record. This is notable since energy is the biggest component of inflation.
Other commodities have also rallied. For example, cotton has jumped to the highest level in a decade while copper, aluminium, and iron ores have all rallied. This growth will likely be transferred to customers, which will lead to higher inflation. 
The dollar index rallied because one solution to a higher rate of inflation is for the Federal Reserve to intervene. In theory, higher interest rates will help to stabilize prices by limiting the amount of credit that is available in the market. In most cases, the dollar usually rises when the Fed is hawkish.
Government default?
The dollar index has also rallied because of the rising possibility that the US government will default on its obligations. This is after Republicans and Democrats have disagreed substantially on how to increase the debt limit.
If there is no deal in the next two weeks, there will be a possibility that the US will be unable to pay its loans and fund its development. Such a situation would favour the US dollar because of its role as a safe haven.
The US dollar rose by 0.45% against the Canadian dollar, 0.50% against the euro, and by 0.60% against the sterling.
Crispus Nyaga
Crispus is a financial analyst with over 9 years in the industry. He covers the stock market, forex, equities, and commodities for some of the leading brands. He is also a passionate trader who operates his family account. Crispus lives in Nairobi with his wife and son.