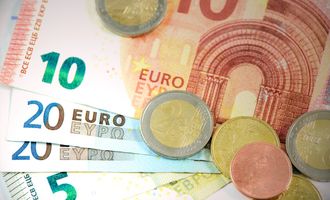 Here's why the Euro has crashed and what it means for remittances

Crispus Nyaga
The euro crashed to the lowest level since June 2020 as the market remained concerned about the Eurozone economy. 
Fed and ECB divergence
The euro has dropped by almost 10% against the US dollar from its highest level in 2020. It also declined to the lowest level in almost two years against the British pound. Worse, the currency has dropped to the lowest point since 2015 against the Swiss franc.
The weakness of the euro is likely because of the divergence between the European Central Bank (ECB) and other central banks
For example, the Bank of England (BOE) has already made a rate hike and hinted that it will implement three or four hikes this year. 
In its interest rate decision this year, the Federal Reserve pledged to end its quantitative easing policy in March and then implement about 3 to 4 rate hikes this year.
Other central banks expected to be a bit aggressive this year are the Reserve Bank of Australia and the Reserve Bank of New Zealand.
The situation in the European Union is different. Analysts expect that the ECB will continue with its asset purchases and then start hiking interest rates in the fourth quarter of the year or even in 2023.
Impact on remittances
The strength of a currency has an impact on remittances. The decline of the euro means that outside recipients will receive less money. For example, the exchange rate between the euro and the British pound has dropped to 0.83. 
Therefore, if you are sending 1,000 euros to a person in the UK, they will receive 831 pounds. If you were sending the same amount in December, they would have received 841 pounds. Therefore, the weaker euro benefits people receiving the euro from abroad.
There are a number of ways to protect yourself from this volatility especially when you typically send funds abroad. You can create a borderless account with Wise. With the account, you can have separate accounts of different currencies.
Are you in the process of sending money to another country? At , we can help you save money by showing you the transaction costs charged by hundreds of companies.
Crispus Nyaga
Crispus is a financial analyst with over 9 years in the industry. He covers the stock market, forex, equities, and commodities for some of the leading brands. He is also a passionate trader who operates his family account. Crispus lives in Nairobi with his wife and son.