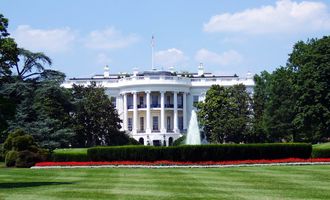 Biden Adviser: Inflation Would be Much Higher Without Our $2tr package

Daniela Kirova
Bharat Ramamurti, one of President Joe Biden's best economic advisers, defended the $1.9 trillion COVID-19 relief measures that Biden enforced last year, Market Watch wrote. Speaking at a panel discussion on Thursday, he commented:
The counterfactual here is not that if we did not pass the American Rescue Plan, that we are sitting here today with 2% inflation and 4.5% unemployment. I think that the counterfactual is that we would be sitting here with still record high inflation and much higher unemployment — and be in a much worse position to tackle these challenges.
Responding to criticism
Biden is frequently criticized by the Republicans for the record inflation and accused of 2021's American Rescue Plan having hiked prices up. Recently, Senate Minority Leader Mitch McConnell said the plan was "directly responsible for as much as three percentage points of our current inflation."
However, Ramamurti is working to move the government's effort forward to negate such criticism, which comes mainly from economists and GOP lawmakers. He explained:
What's different is that the United States is attacking that problem from a position of strength. We are in a much better position than the United Kingdom, than the eurozone and other countries — if you look at our household balance sheets, if you look at the state of our labor market, if you look at business investment and consumer spending.
The pandemic and its lockdowns have been detrimental to the economy, as has Russia's invasion of Ukraine. These events resulted in high growth of prices for food, energy, minerals, and other commodities, Ramamurti said.
Biden defeated in midterm elections?
Unless Biden's administration is able to bring price increases under control, the Democratic Party will be defeated in November's midterm elections, analysts predict. In those elections, Republicans are also expected to retake control of the US House of Representatives. A similar prediction is made for the Senate.
The White House pushed back as journalists persisted on government spending issues on different occasions in early May and mid-April. Reporters reminded of how Larry Summers and other economists had warned government spending would result in a surge of the inflation rate.
Inflation fell from 4-decade high
The most recent CPI release showed the annual inflation rate dropped to 8.3% in April, down from a four-decade high of 8.5% in March. The May reading will be published on June 10. Economists expect it to be 8.3% again.
The S&P500 is a big loser this year, down about 13% so far. Investors are worried about a looming recession, inflation, and the Federal Reserve's interest rate increases.