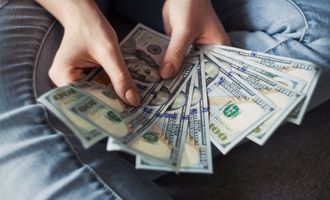 How is Inflation Changing Spending?

Daniela Kirova
Even as soaring prices and recession fears cause consumers to cut spending, they are still willing to spend money on alcohol and traveling. This isn't to say there's no pressure: the prices of most goods and services jumped 8.6% y/y in May, the biggest increase since 1981, CNBC reported.
This month, consumers' optimism about the economy in general and their finances in part dropped to 50.2%, the lowest ever level, according to the monthly index of the University of Michigan. Here are some ways, in which spending is (or isn't) changing.
Alcohol is downturn-proof
Unsurprisingly, people are still buying as much alcohol as they used to. While they stayed home more during the pandemic, they are now going out to bars. Even though winemakers, distillers, and brewers are raising prices, people are expected to pay more for higher-quality alcohol.
Surge in travel demand
Major airlines like United and Delta are predicting a surge in travel demand and accompanying profitability of the industry. Generally, consumers have overcome higher fares, helping airlines cover the rising fuel costs.
Cosmetic brands are resilient
Cosmetic products are seeing a boost as people start to go out again. Last month, retailers like Ulta and Macy's improved their annual profit forecasts. Gucci, Chanel, and other luxury brands are also showing resilience, as richer Americans are not as strongly affected by rising costs in recent months. Pandemic restrictions continue in China, where their challenges are more concentrated.
Real estate market reeling
Mortgage is around half of what it was this time last year with rising interest rates. Homebuilding demand has been dropping for six consecutive months. Real estate companies Compass and Redfin both announced layoffs.
Trouble for cars on the horizon
Demand for used and new cars remains strong, but the auto industry is seeing clouds on the horizon. Sales have dropped 4% in May from April, data of the US Department of Commerce shows.
The prospects for restaurants
As fast-food chains are more affordable, they tend to do better in economic downturns. Some restaurant chains predict people will keep dining out if grocery prices increase faster. In May, the prices of food away from home grew 7.4% y/y.
According to the Bureau of Labor Statistics, prices for food at home rose by 11.9% in that same period of time.
At the beginning of last month, McDonald's CEO Chris Kempczinski said low-income consumers had started making smaller orders or ordering cheaper items. In the first week of June, traffic across the wider restaurant industry dropped to its lowest point of the year.
Retail takes a hit
Mass retailers like Walmart and Target are trying to adjust to a change in shopper behavior. Walmart advised caution for the year ahead, while Target warned investors to expect a decline in its second-quarter profits.  
Money Transfers
The money transfer industry has been affected mainly by the amount of money that people receive. However, some companies reduced their money transfer fees during the last few months. To have an update, we created a guide on the best money transfer companies.