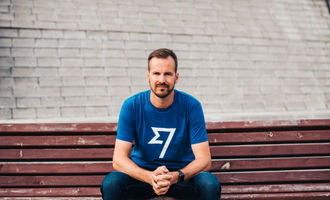 Wise Share Price Collapses to a Record Low Despite Strong Earnings

Crispus Nyaga
Wise has recorded a further decline in its share price despite the strong quarterly results released earlier in the week. The stock is trading at 295p, which is close to its all-time high of 1,185p. This price is also its all-time low, bringing its total market cap to about 3 billion pounds, which  is lower than its all-time high of over 11 billion pounds.
Wise earnings
The London-based fintech firm, which was previously referred to as Transferwise, had its profit rise by 7% before taxes for the period ending on 31st March. Notably, this is the first year that the firm is releasing its earnings after going public in 2021.
The earnings report comes at a time when the firm's CEO and co-founder, Kristo Kaarmann, is under investigation by HM Revenue and Customs – UK's tax authority – over a deliberate tax default. Based on the list of defaulters published in September 2021, HMRC stated that he failed to pay 720,495 pounds for the 2017/18 tax year.
Even with the strong quarterly results, the ongoing stock sell-off has continued to weigh on its share price. Heightened inflationary pressures and the consequent recession woes are largely behind the risk-off sentiment.
Other remittances companies are struggling
Indeed, Wise's competitors are on a similar trajectory. For instance, in mid-February, the stock price of Western Union (NYSE: WU) was at a three-month high at $20.40. Since then, $20 has been an evasive level as the firm's share price remains on a downtrend. At the time of writing, it was at $16.52. Paypal and Remitly are some of the other payments providers whose share price have declined significantly in recent months.
Wise offers money transfer services to over 13 million customers and supports about 53 currencies. In a statement, the firm highlighted its focus on accelerating growth. Indeed, it has extended its services into new markets such as Malaysia, Canada, and Brazil. In a typical setup, the strong results would boost Wise's share price. Granted, the report pushed the stock to its highest level since early May at 398.1 pounds.
However, investors are concerned that high inflation will likely reduce the amount and frequency of money transfers to loved ones in different parts of the world. As such, the bearish outlook may persist in the short term.
At MoneyTranfers, we help customers from around the world save money when sending money internationally. We achieve this by letting them compare fees charged by hundreds of companies like Wise and PaySend.
Crispus Nyaga
Crispus is a financial analyst with over 9 years in the industry. He covers the stock market, forex, equities, and commodities for some of the leading brands. He is also a passionate trader who operates his family account. Crispus lives in Nairobi with his wife and son.