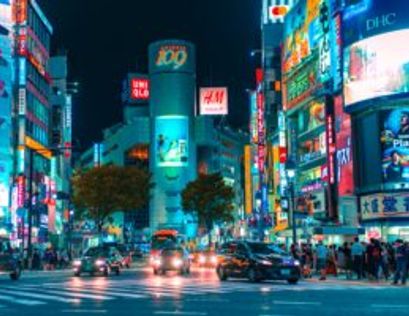 USD/JPY Coils for Big Move Post-CPI
The USD/JPY trading pair jumped 1.65 percent on Friday after the massive Non-Farm Payrolls data spurred a tsunami of US dollar buying.
The Japanese yen is back above 135.00 to the buck as odds of another 75-basis-point hike from the Fed soar. At the time of writing, one dollar commands 135.16 Yen, almost 3.40 percent higher from this time last week.
The dollar strength comes as the NFP data showed the US economy added a whopping 528,000 jobs in July. Not only was the number much higher than June's print but almost 300k above the median expectation. Subsequently, traders are betting on the FOMC to continue aggressively tightening monetary policy to tame inflation.
Currently, the market is pricing a 70.5 percent probability that the Federal Open Market Committee will raise rates 75bp at the next policy meeting in September. This is sharply higher than the 0.41 percent probability being priced before Friday's blowout labor market report. However, tomorrow's Consumer Price Index (COI) release clouds the picture.
US Inflation Data
The release of the Consumer Price Index (CPI) tomorrow will shed light on the US inflation situation. Analysts predict that inflation will slow to 0.5 percent in July, down from 0.7 percent in June. As a result, annual inflation is expected to fall from 9.1 percent to 8.7 percent.
Logic suggests that a high inflation print lends itself to a stronger dollar. In this event, the strong employment data will give the FOMC more room to deliver the 75bp hike the market expects. However, we should remember that last month's Gross Domestic Product showed the US economy is in a technical recession. With that in mind, USD/JPY could come under pressure if the inflation data surprises on the downside.
Dollar to Yen Outlook
The daily chart shows USD/JPY is consolidation around the 50-Day Moving Average (DMA) at 135.11 (green line).
For now, the pair is struggling to break free from the indicator. However, it's likely to do so following the CPI print.
Successful clearance of the 50-DMA brings July's 24-year high of 139.39 back into frame. By contrast, a higher-than-expected CPI could see USD/JPY slide towards the support of the 100-DMA at 130.98 (blue line).
USD/JPY Price Chart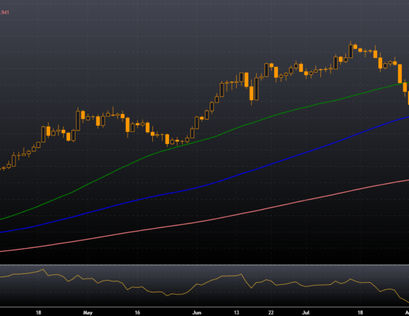 Elliot Laybourne
Elliott is a former investment banker with a 20 year career in the city of London. During this time he held senior roles at ABN Amro, Societe Generale, Marex Financial and Natixis bank, specialising in commodity derivatives and options market-making. During this time, Elliott's client list included Goldman Sachs, JP Morgan, Credit Suisse, Schroders Asset Management, and the Pennsylvania State Public School Employees Retirement System, amongst others. Today, he splits his time between Thailand and Dubai, from where he provides trading consultancy and business development services for family office and brokerage clientele.