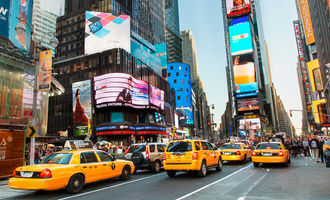 US Dollar Index (DXY) Relentless Rally Gains Momentum. What Next?

Crispus Nyaga
The US dollar index surged to the highest level in more than two decades as investors and businesses rushed to the safety of the greenback. It rose to a high of $113.3, meaning it has climbed by about 20% this year alone. 
US dollar strength continues
The US dollar index continued its bullish trend on Monday as global risks and hopes of a more hawkish Federal Reserve continued. On Wednesday, the Fed decided to hike interest rates by 0.75% for the third straight time this year. This means that the bank has hiked rates by 300 basis points this year.
In a statement, the Fed hinted that it will continue hiking interest rates in the coming months. It pointed to another 0.75% rate hike in November and 0.50% increase in December. Historically, the US dollar tends to rally in a period when the Fed is hiking interest rates.
The US dollar also surged as global risks rose. There are lingering risks of a global recession as a drought continues in key countries like China and the United States. Similarly, there are concerns about the ongoing crisis in Ukraine. Last week, Vladimir Putin announced that he was recruiting additional military personnel to continue his war. This could lead to more pain for Europe, which depends on Russia for gas.
The happenings in the UK have also helped push the US dollar index much higher. On Friday, the new administration announced a series of tax cuts that are intended to spur the country's economic growth. 
While investors generally love tax cuts, they implied that the economy was not doing well. As a result, the GBP/USD pair crashed to the lowest level of all time. Sterling is an important part of the US dollar index.
US dollar index forecast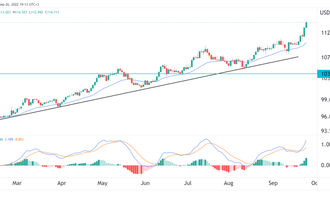 The daily chart shows that the US dollar index has been in a strong bullish trend in the past few months. It soared and tested the important resistance level at $114 for the first time in decades. The index has surged above all moving averages while the MACD has moved above the neutral level. 
Therefore, there is a likelihood that the DXY index will keep rising as bulls target the next psychological level at $115. Learn more about how to send money to the US here.
Crispus Nyaga
Crispus is a financial analyst with over 9 years in the industry. He covers the stock market, forex, equities, and commodities for some of the leading brands. He is also a passionate trader who operates his family account. Crispus lives in Nairobi with his wife and son.