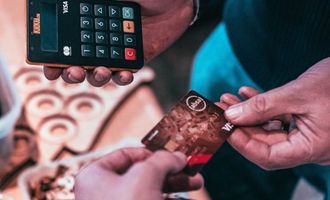 Stripe launches Tap to Pay for Android devices

Crispus Nyaga
Stripe has become the first company to launch Tap to Pay on Android.
Last year, it partnered with Apple on the same.
Stripe, a US-based payments services company, has expanded its 'Tap to Pay' to Android. This will allow businesses to accept contactless payments on NFC-enabled Android devices via the Stripe Terminal. It will support transactions made with Google Pay, Mastercard, American Express, and Visa credit and debit cards.
Stripe's Tap to Pay
Stripe was the first payments company to partner with Apple for the 'Tap to Pay' system. Stripe is the only payments company to expand its Tap to Pay on Android. However, just as Apple did, Google will likely follow suit in the foreseeable future.
As of now, Tap to Pay is available in six regions namely; Canada, the United Kingdom, the United States, Australia, Singapore, and New Zealand. Indeed, these nations are a good start for Stripe's product; seeing that they have about 225 million Android users.
With regards to the expansion, the firm's Terminal business leader, John Affaki stated, "Stripe's launch of Tap to Pay on Android puts contactless payments hardware into the pockets of millions of businesses around the world. Now any business can set up in-person checkout in minutes".
Stripe's path to profitability
Stripe's move to expand Tap to Pay on Android is in sync with its plan to turn profitable as the year unfolds. Indeed, it is striving to process payments worth $1 trillion. It forecasts that its adjusted EBITDA in 2023 will be $100 million after recording $80 million in 2022.
In January, the firm sought the services of Goldman Sachs and JPMorgan as it explores options for raising finances. It has been weighing a capital raise via a private market and direct listing. It will be interesting to see how Stripe's efforts perform amid the broader tech industry remain under pressure from the macroeconomic environment.
Crispus Nyaga
Crispus is a financial analyst with over 9 years in the industry. He covers the stock market, forex, equities, and commodities for some of the leading brands. He is also a passionate trader who operates his family account. Crispus lives in Nairobi with his wife and son.