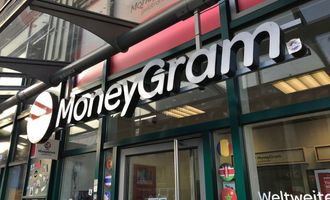 MoneyGram partners with PayMaya to facilitate real-time payments to Philippines

Crispus Nyaga
MoneyGram has partnered with PayMaya, which is a digital payments service provider in the Philippines. The alliance enables clients to send funds from the U.S. to the Philippines via Visa Direct.
MoneyGram partners with Philippines' PayMaya
Yesterday, MoneyGram announced its alliance with PayMaya. PayMaya is a digital payments service provider based in Philippines. The partnership will enable customers to send funds from the U.S. to the Philippines via Visa Direct.
To send the money to a recipient in the Philippines, residents of the United States can visit MoneyGram's website or use its mobile app. Subsequently, the funds will reach the receiver instantly as long as he/she is a PayMaya Visa cardholder.
PayMaya's clients range from the government to businesses and individuals. In addition to offering payments acceptance for various commercial entities in the Philippines, the firm provides disbursement and digital payments services to different government agencies.
While speaking about the partnership, MoneyGram's Chief Operating Officer, Kamila Chytil said, "Our strong partnership with Visa Direct has been an important part of our strategy to accelerate digital growth over the last few years, and I'm excited about how this latest integration with PayMaya will further improve the customer experience and drive digital growth."
On his side, PayMaya's President, Shailesh Baidwwan said, "We are glad to offer yet another convenient way for PayMaya account holders across the country to quickly and conveniently receive funds from their loved ones in the United States through our partnership with MoneyGram and Visa."
The Philippines: New frontier for digital payments companies
While talking about the alliance between MoneyGram and PayMaya, Visa's Country Manager at the Philippines & Guam sited data from the Bangko Sentral ng Pilipinas (BSP), which shows that US-based remittances in the Philippines were at a record high of $11 billion in 2019. The figure represented 40% of the remittances sent to the country.
The steady growth of digital transactions in the Philippines has attracted numerous digital payments and money transfer companies. For instance, in July 2020, Western Union partnered with Philippines' TrueMoney to ease the transfer of remittances in the country. Stripe has also seen the potential of digital transactions in this country; an aspect that led it to led a $12 million funding round for PayMongo. Besides, WorldRemit has indicated that the Philippines is its top receive market worldwide.
Are you in the process of sending money to another country? At MoneyTransfers, we can help you save money by showing you the transaction costs charged by hundreds of companies.
Crispus Nyaga
Crispus is a financial analyst with over 9 years in the industry. He covers the stock market, forex, equities, and commodities for some of the leading brands. He is also a passionate trader who operates his family account. Crispus lives in Nairobi with his wife and son.