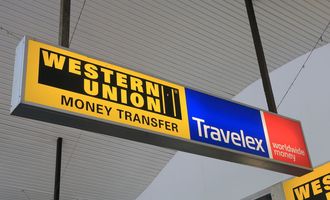 Western Union extends its 35-year relationship with Kroger

Crispus Nyaga
Western Union has extended its 35-year alliance with Kroger. Kroger customers will continue enjoying Western Union's retail and digital services.
Western Union extends it partnership with Kroger
Western Union, a leading cross-border payments company, has extended its 35-year partnership with Kroger. Kroger is one of the major grocery retailers in the U.S. According to this non-exclusive agreement, Kroger's customers will continue to enjoy Western Union's retail and digital services.
Through the alliance, one can make domestic or cross-border money transfers, pay bills, or use money orders. These services are available at the over 2,300 Kroger stores within the United States. Alternatively, one can transact on Kroger's Money Services, which is an online portal.
Besides, Western Union has a network of mobile money wallets and bank accounts in over 100 countries. Consumers can utilize this framework to send money to different locations. In the U.S., sent funds can be accessed via the recipient's bank account or at one of the over 54,000 Western Union branches across the country.
While speaking about the extended alliance, Western Union's President of Global Network, Jean Claude Farah stated, "For 35 years, our companies have shared a common purpose, enabling millions of connections between family and loved ones to send and receive money globally and locally."
On the same note, the President of Kroger's Personal Finance, Kate Ward said, "Western Union will continue offering convenience, speed, and reliability to serve the money transfer and payments needs of our customers as we advance our customer offerings to enable choice in-store or online."
Western Union records significant growth in digital transactions
In the current year, payments service providers have recorded a significant growth in digital transactions. Western Union is one such company. In its Q2'20, the firm made over $1.1 billion. The figure represented a 17% increase from Q2'19. Its management noted that the rise in digital transactions played a huge role in the growth of the company's revenues.
Since then, Western Union's growth momentum has been on the rise. It is keen on maximizing opportunities within the digital payments sphere. For instance, in September 2020, the global money transfer company partnered with Isabel to heighten access to Isabel's multi-bank services. The recent extension of its relationship with Kroger proves that Western Union is positioning itself to further increase its growth in digital transactions. 
Are you in the process of sending money to another country? At MoneyTransfers, we can help you save money by showing you the transaction costs charged by hundreds of companies.
Crispus Nyaga
Crispus is a financial analyst with over 9 years in the industry. He covers the stock market, forex, equities, and commodities for some of the leading brands. He is also a passionate trader who operates his family account. Crispus lives in Nairobi with his wife and son.