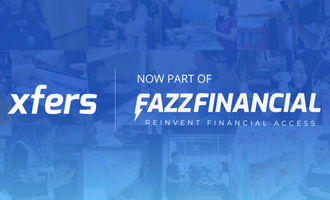 Payfazz invests in Xfers forming Fazz Financial Group

Crispus Nyaga
Payfazz, an Indonesian payment company, has combined with Xfers to create a large South East Asia payment giant.
Xfers and Payfazz combine
In a statement, Payfazz said that it had invested $30 million in Xfers, a Singapore-based payment company. The new investment will produce a payment firm known as Fazz Financial Group.
Payfazz is an Indonesian company that runs an agent-based network in Indonesia. It has more than 250,000 agents, making it one of the fastest-growing startups in the country. It recently raised $53 million from investors like Tiger Global and Y Combinator. 
The new investment in Xfers will help the company improve its infrastructure and expand its network in Singapore. 
On the other hand, Xfers is a fast-growing company that provides payment infrastructure to companies. Payfazz is one of its customers. The company was launched in 2015 and is well-known for its APIs and services that help companies to accept payments. It also recently acquired a Major Payment Institution license for issuing e-money services.
South-East Asia fast-growing
In the past few years, Indonesia and Singapore have become some of the best-performing countries in the technology world. For example, Indonesia's Tokopedia is merging with Gojek in a deal that would value the two companies at $18 billion. This merger could happen ahead of the company's initial public offering (IPO). 
Media reports say that Traveloka and Bukalapak are also planning to go public through a special purpose acquisition company (SPAC). Singapore has also had several billion-dollar tech startups recently. In a statement, Hendra Kwik, the CEO of the new Fazz Financial said:
"Leveraging PayFazz's vast local Indonesia network and Xfers' robust payments infrastructure in the region, it was a natural next step for both firms to band together and work towards a common goal."
Crispus Nyaga
Crispus is a financial analyst with over 9 years in the industry. He covers the stock market, forex, equities, and commodities for some of the leading brands. He is also a passionate trader who operates his family account. Crispus lives in Nairobi with his wife and son.